GET THE MOST OF OUR EXCEPTIONAL FACILITIES & SERVICES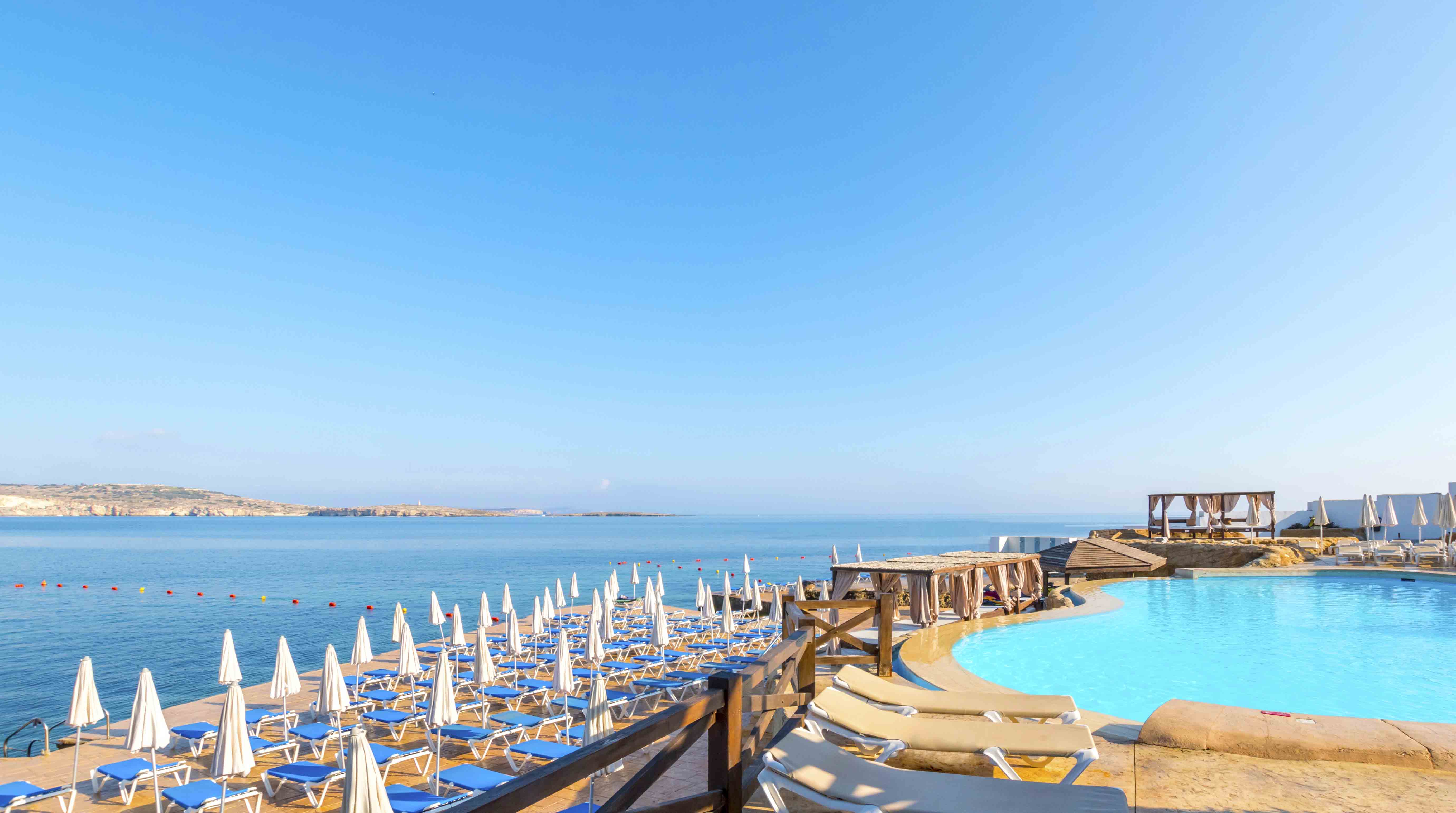 With a breathtaking view of St. Paul's Island, Amazonia Complex is one of Malta's most vibrant hotspots, both with the local socialites and jet-setting visitors.

Serving an a la carte menu daily for Lunch and Dinner, The Batubulan Sunset Grill is a not to be missed destination not only for its exquisite dishes, but also one may enjoy a truly unique Mediterranean landmark.

Spilling out onto a shoreline terrace one can experience the Aqua Terrace open all day and night keeping the crowd refreshed with creative and colourful cocktails.

To ensure an utterly memorable visit, take advantage of our PADI diving school and water sports centre.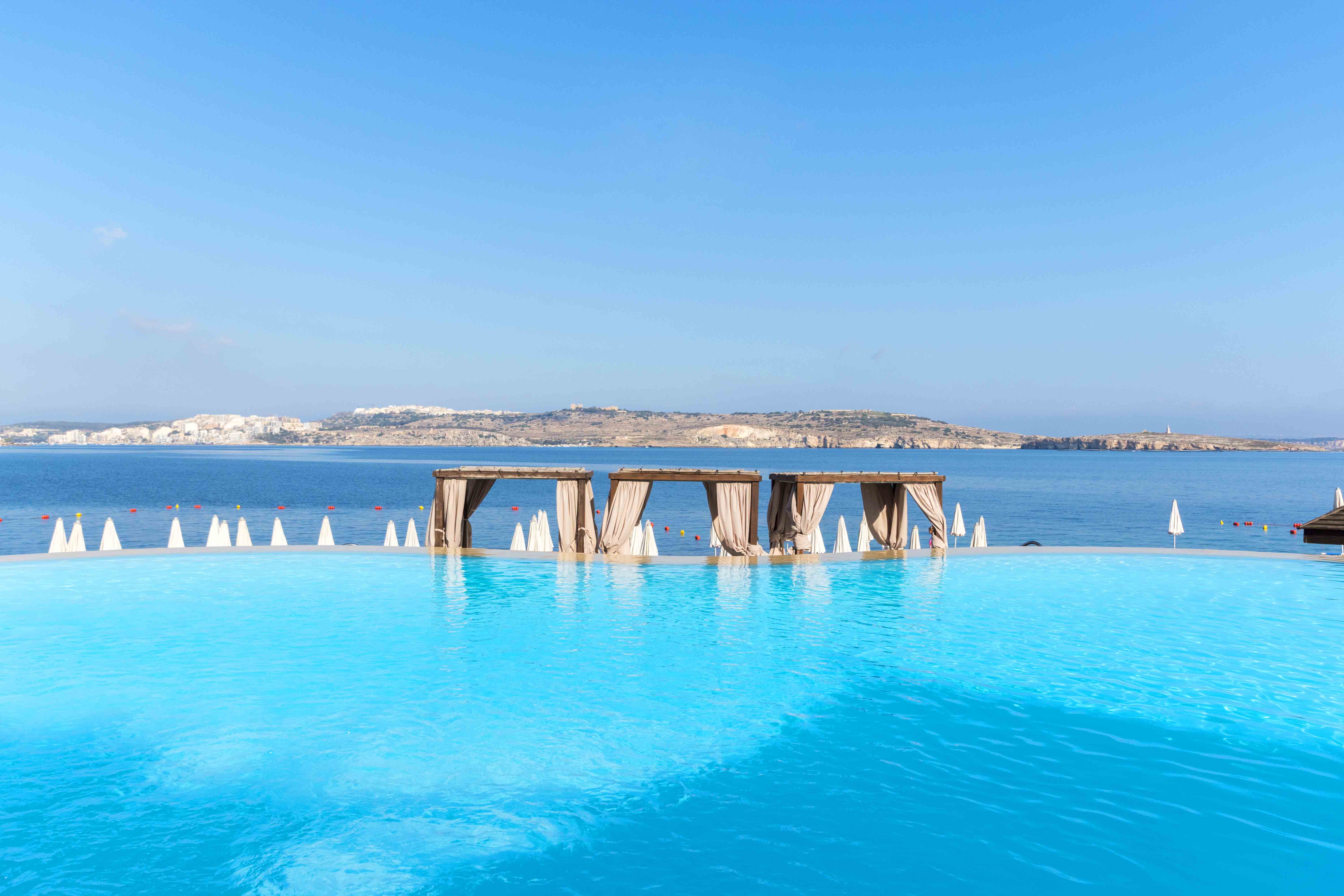 Amazonia's main swimming pool is surrounded by sun-soaked lounges. A second level terrace offers flexible entertaining spaces for dining, private events, and enjoying the superb sunset views.. Cocktails, light fare, and spa treatments are also available poolside. Jet skis, boating and water sports are offered on the bay.

Opens Seasonally.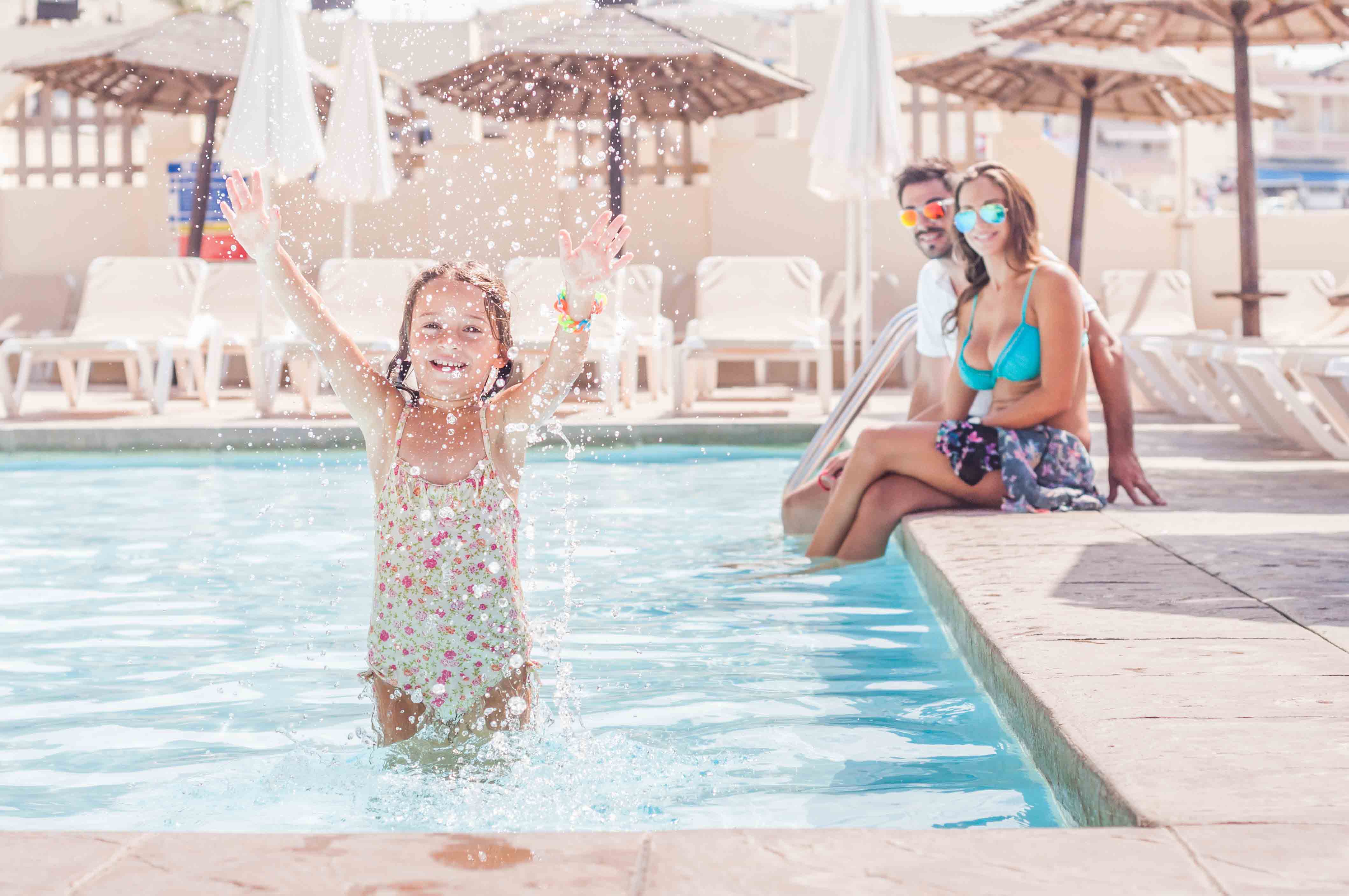 This pool is a great place for kids to play. Specially designed to be fun, it also has its own water fall. Floaties, games and toys are encouraged and sunshade covers keep play safe for children's tender skin.

Opens Seasonally.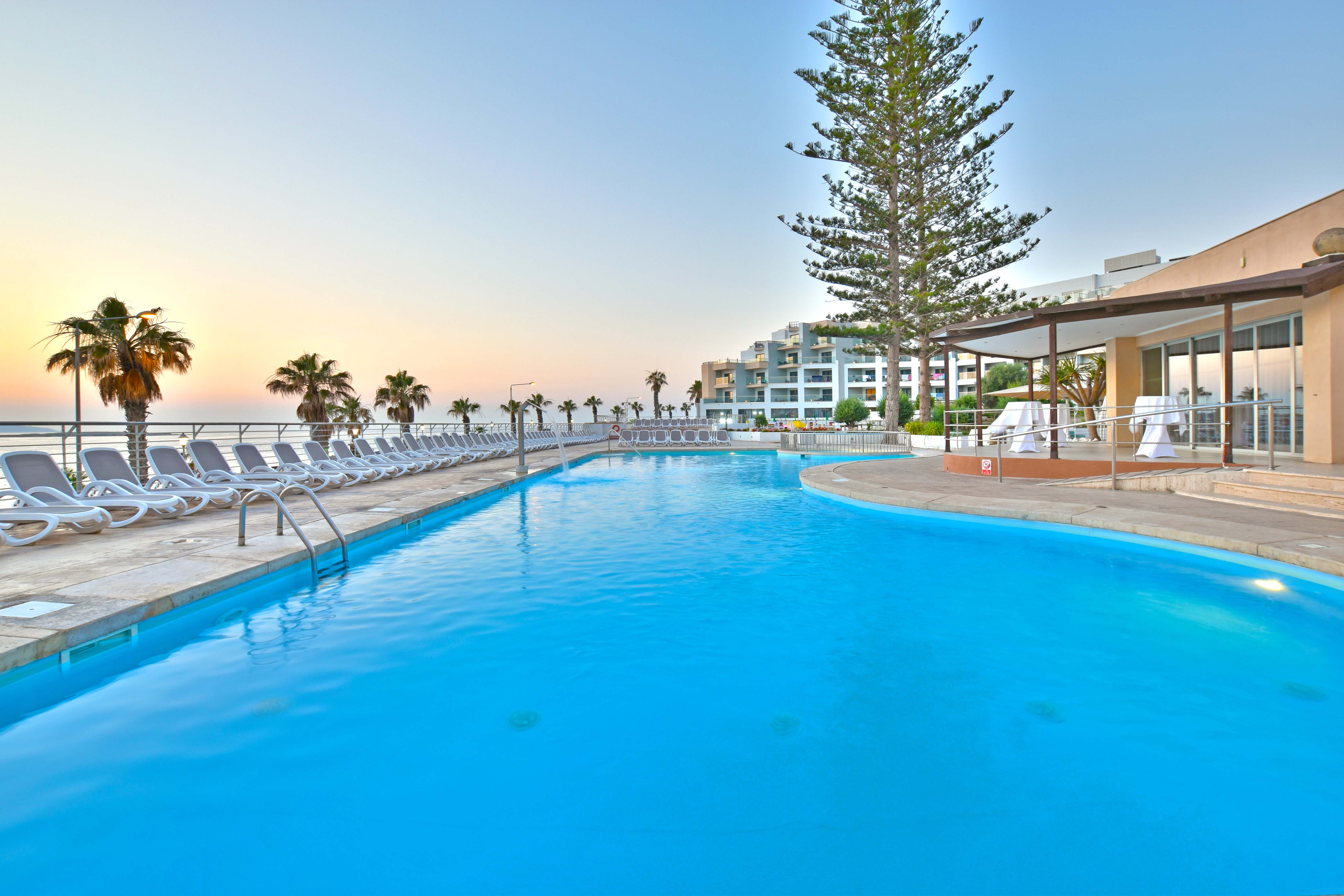 The sun, moon and stars are our canopy and the pleasures are all yours on our one-of-a-kind Pool Deck. Refresh yourself in the Delos pool or just bask in the warmth of the sun.

Open seasonally May through September.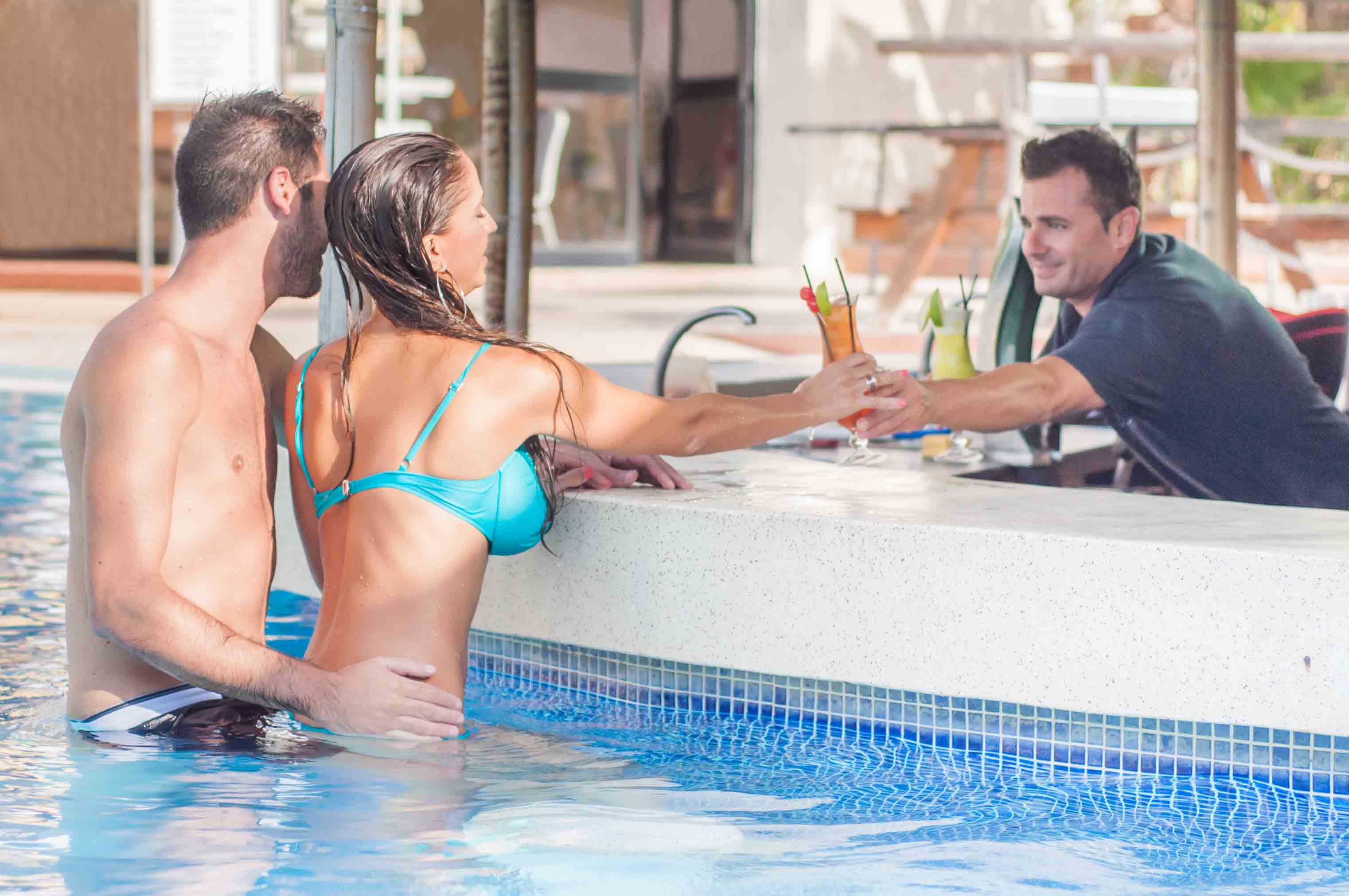 Forget about trendy restaurants and lounges, the pool is the new hot spot at the Dolmen Hotel Malta. Swim up to the bar and order yourself an ice cold beer, a tropical drink or something non-alcoholic.

Did we mention already that the bar stools are in the water?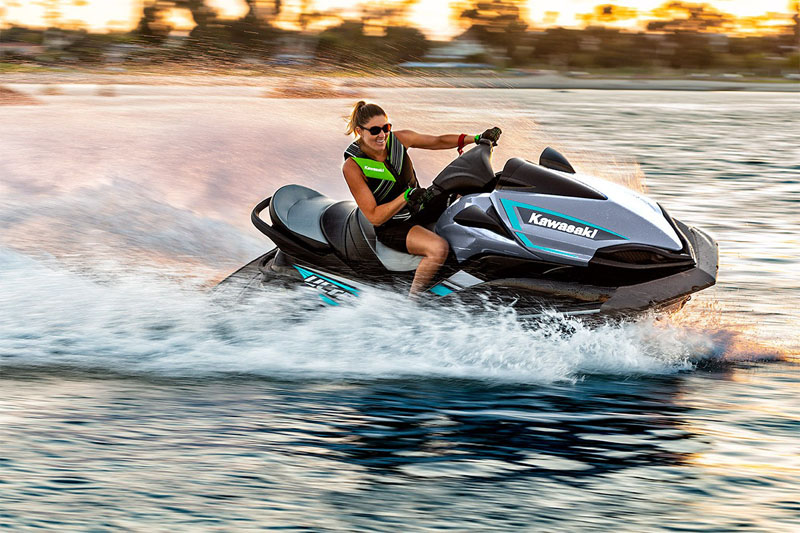 Escape to the perfect beach retreat at the Dolmen Hotel and uncover a world of adventure with a vibrant array of water sports and activities. Our beach hotel works directly with Sun and Fun Watersports located on the beach - ready to accommodate every need. Take pleasure in the easy access to a large selection of exhilarating activities from jet skis to spectacular sunset cruises.

Opens Seasonally.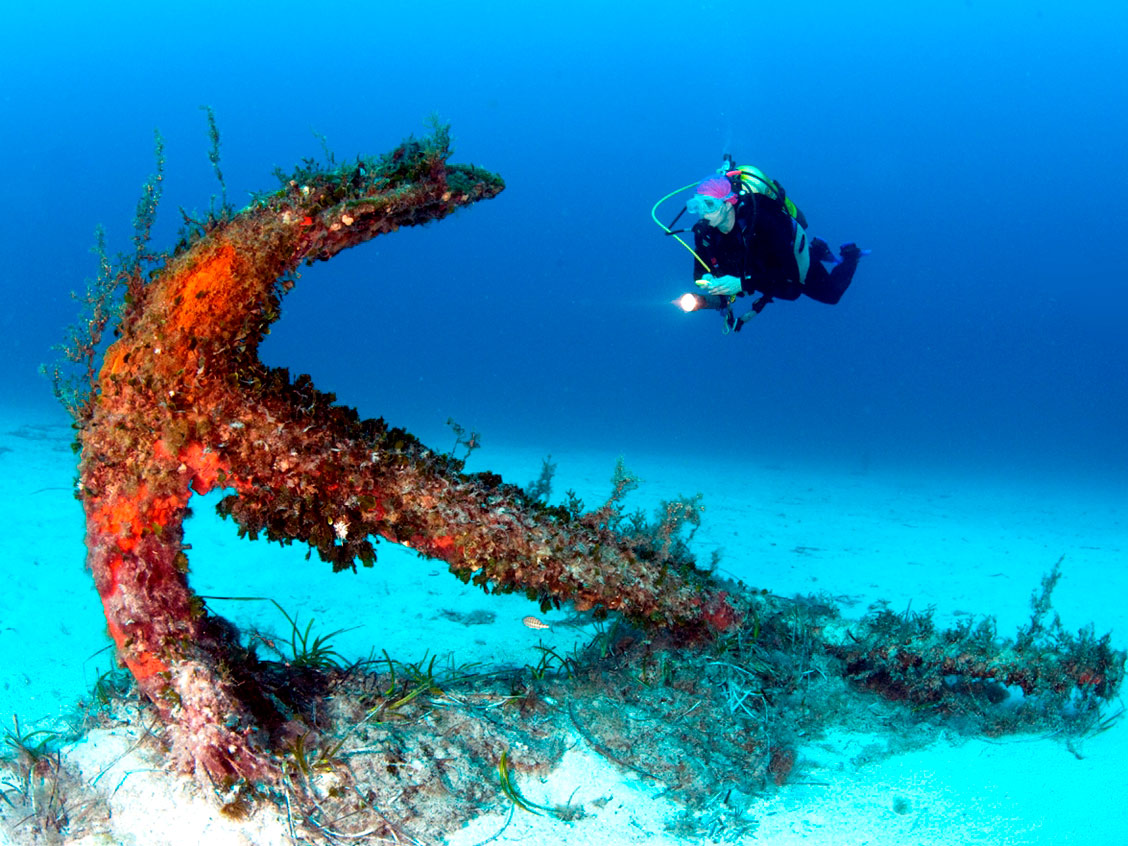 The entertainment extends into the Mediterranean waters with an accredited diving school offering all types of diving courses. Courses can be delivered in various languages.

http://www.u-dive.com.mt

Thanks to a successful geographical location of Malta, it is possible to go diving all year round. In Summer the average temperature is +26-29 C, in Winter it's +14-15 C. And even in storms, there is always a place, which is safe from the wind, to go diving.

Underwater Malta is interesting for beginner divers and for more advanced. The sea keeps a lot of sunken ships, which are called WRECKS. Wreck-drive is one of the popular types of diving on Malta; the number of the most beautiful caves is beyond counting.

Opens Seasonally.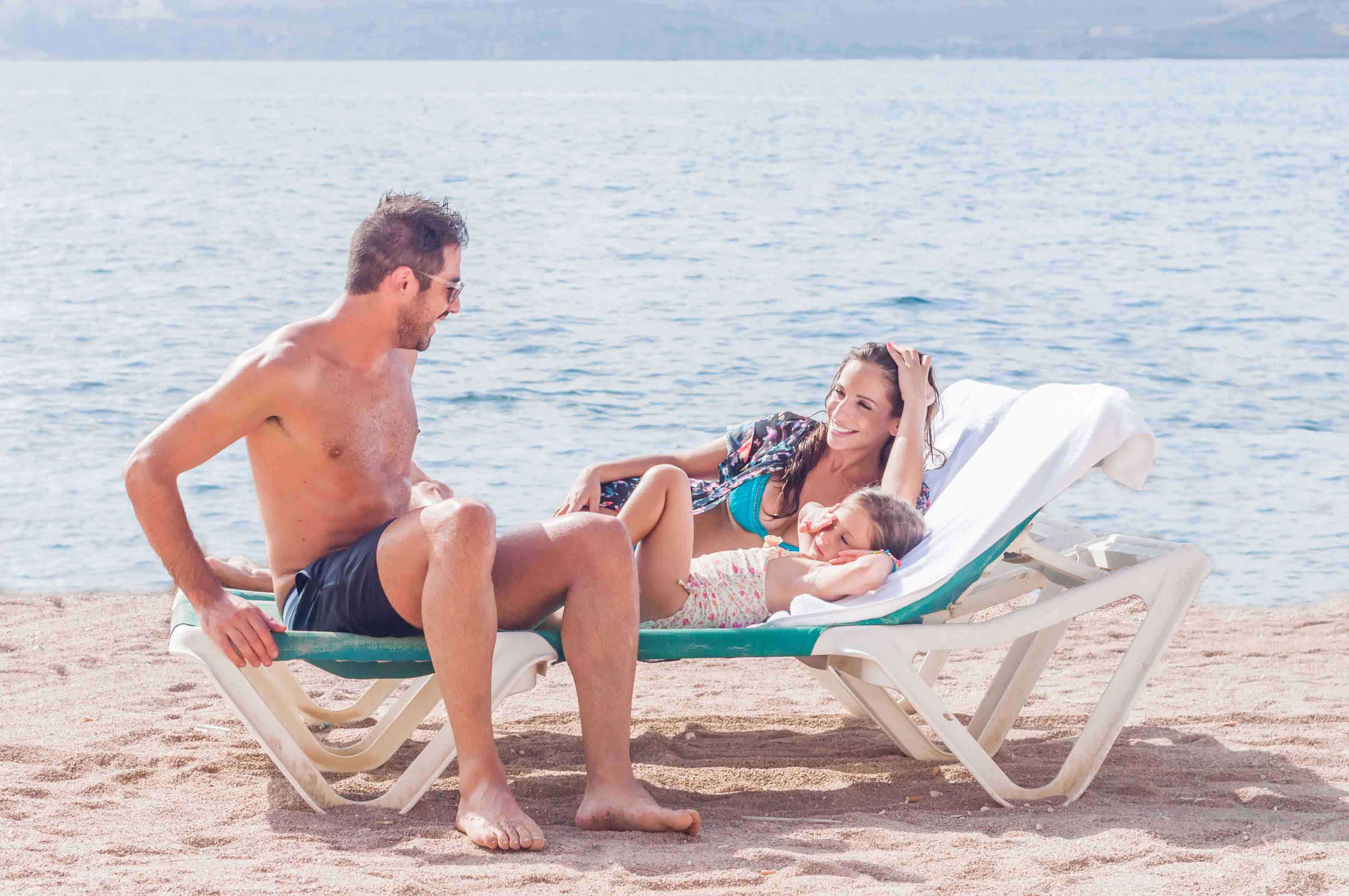 Direct access from Amazonia to the Blue Flag Bugibba Perched beach.

This is a man made beach. It was once a rocky beach that was transformed into a sandy beach by the Malta Tourism Authority that is the beach manager of this beach.

Since the beach is a perched beach, access to the sea is via wooden bridges leading from the sand, over the rocks and into the sea.

The visitor will find life saving facilities and first aid, water sports, diving opportunities, toilets etc.

Educational activities on the beach include life saving demonstrations, diving, and information panels on the marine ecology.

From the beach one can also see Mistra Bay and the Islands of St Paul where the legend has it that St Paul was shipwrecked on his way to Rome under the Roman Empire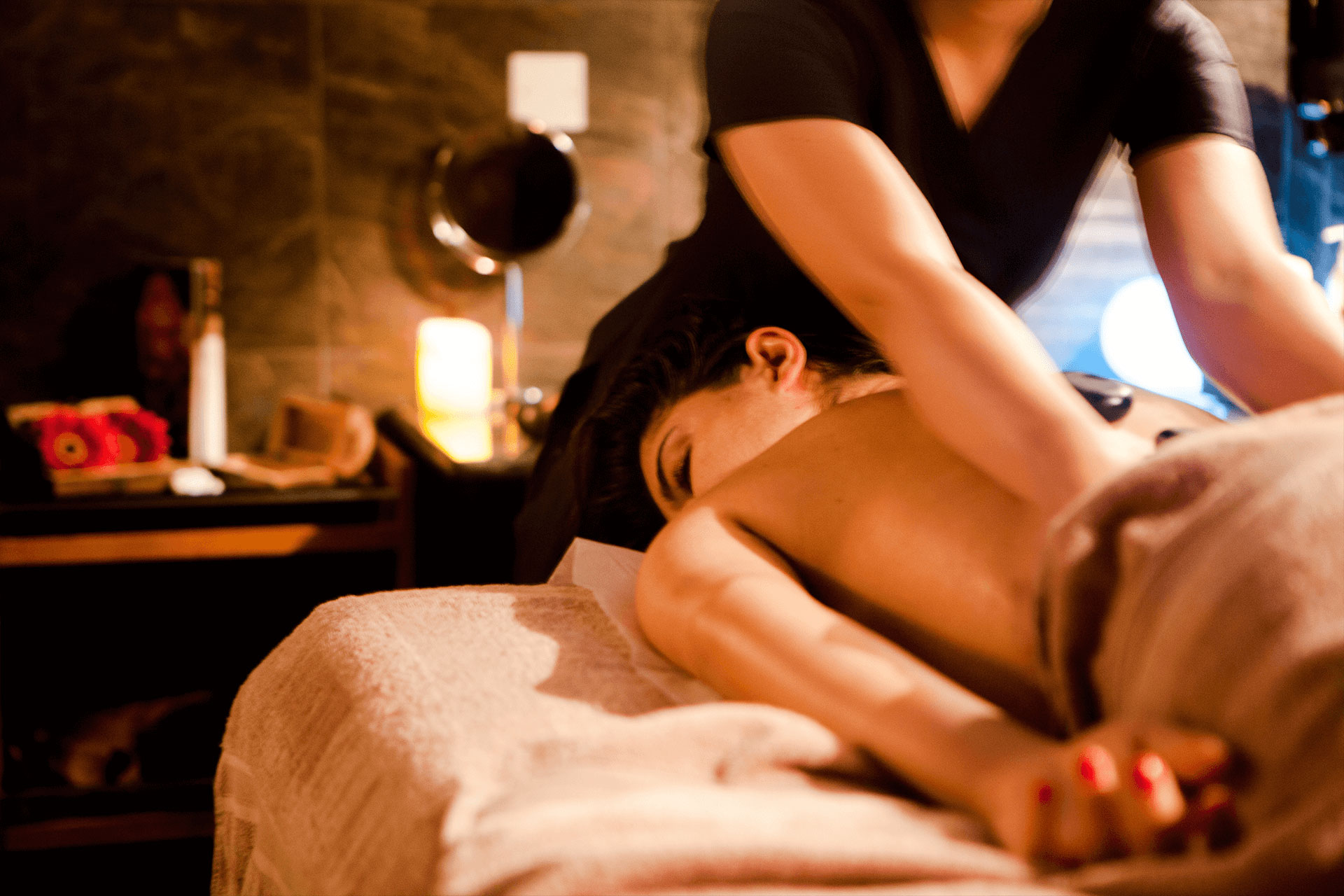 Welcome to Myoka Dolmen Spa in Malta. A perfect escape from day after day stress. Enjoy a serene and relaxed atmosphere in a perfect haven, overlooking the clear blue Mediterranean Sea.

Indulge in some exotic and invigorating body treatment or a holistic experience that leaves you energized, refreshed and radiant.

Benefit from over eighty treatments to choose from, Hydrotherapy and Vichy showers, Sauna, Jacuzzi and enjoy the indoor pool, three outdoor pools, a relaxation area as well as a Fitness centre. There is so much to help you drift into a world of bliss.


For further information visit www.myoka.com

Click here to download Dolmen Treatment List

JUST FOR YOU we have put together some extra monthly packages which are ideal for those feeling tired or simply seek wellbeing, beauty, solitude and relaxation.

Watch Myoka Spa Video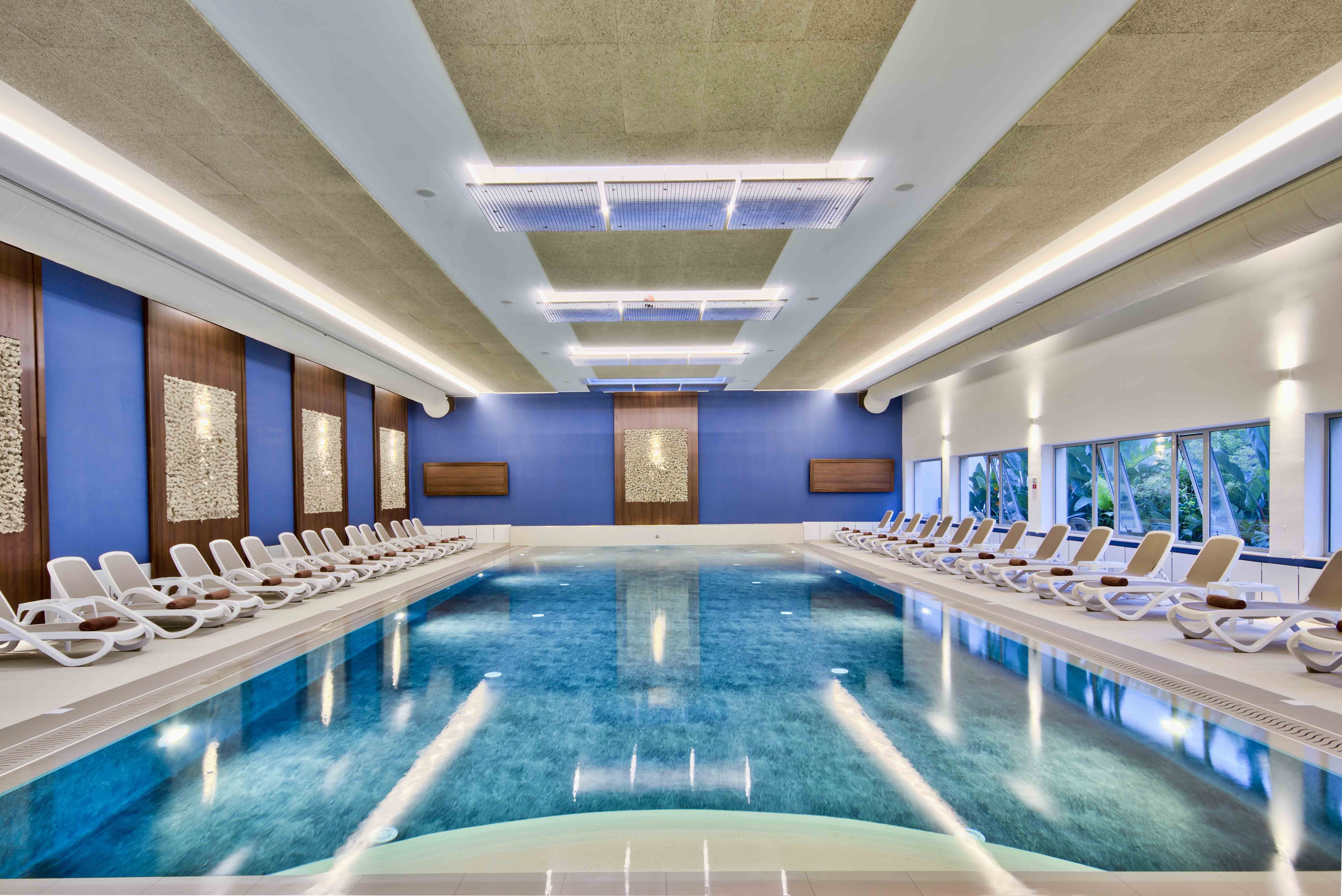 Our tropical heated indoor pool is a favorite year round with pool warm temperatures. Great for winter getaways or just a rainy summer day, this spot will provide you with a leisurely day by the pool. Relax your body from the daily stresses of life in one of our saunas or our hydro massage section.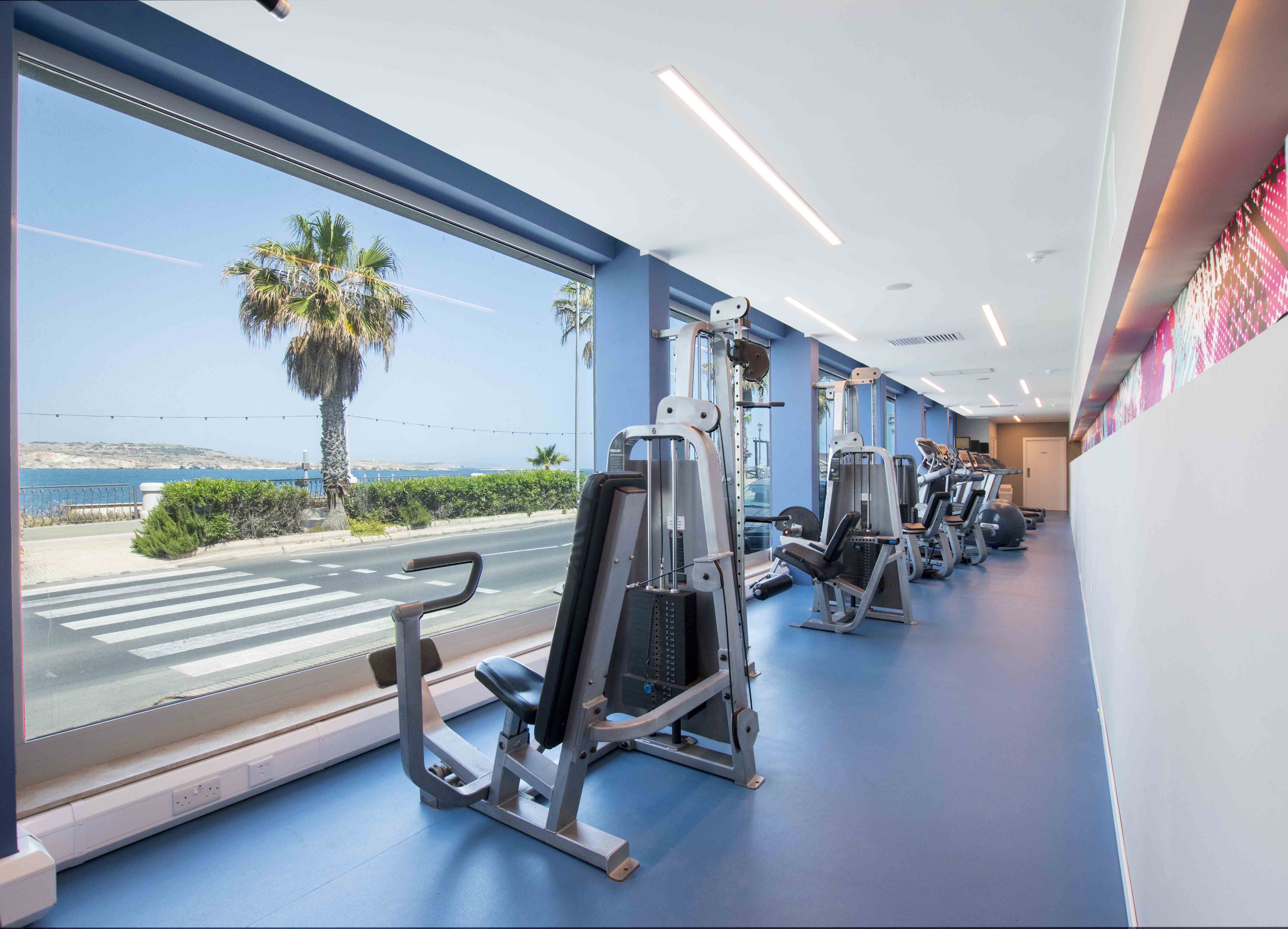 Within our luxurious spa, one can find a fully air-conditioned fitness room equipped with treadmills and fitness exercise bikes.

After your work-out head to the sauna to ease those aching muscles or relax in our heated in-door pool.

The fitness room is open to resident guests of the hotel and is complimentary.

Opening hours 7 am- 7pm
Children under the age of 16 are allowed to use the indoor facilities strictly under the supervision of an adult from 9am- 5pm

Noise levels should be kept to a minimum. The management reserves the right to refuse entry.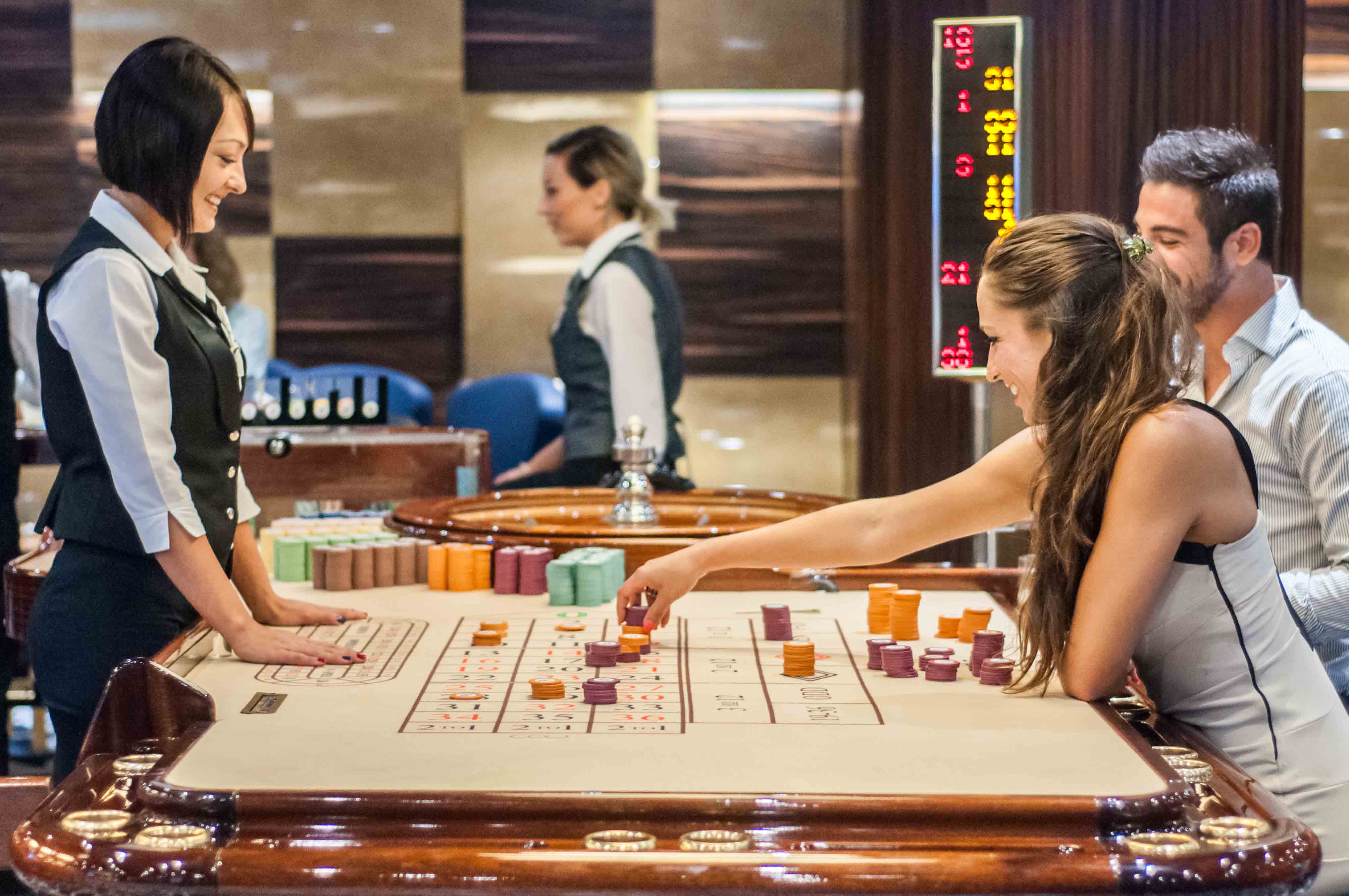 Oracle Casino - The Oracle is rare among casinos, not only for its spectacular setting on the shores of the Mediterranean, but also for its easy-going, relaxed atmosphere. Dolmen Hotel Malta offer all the facilities that you expect from an international casino, but with the added sense of fun you need for a good time out. Hospitality is our forte. We believe in individual, attentive yet unobtrusive service to ensure you relax and enjoy your time with our hotel casino in Malta. Whether you are a regular player or seeking a new entertainment experience, you'll find a range of gaming options to suit. Our internationally trained and multi-lingual croupiers are there to ensure you enjoy gaming in a friendly, relaxed yet professional atmosphere. The Oracle Casino team have an international experience in the Casino industry. They are all ready to help you with any query that you might have. This combination, has created one of the best gaming environment by providing an excellence in both entertainment and facilities.

For further information kindly visit www.oraclecasino.com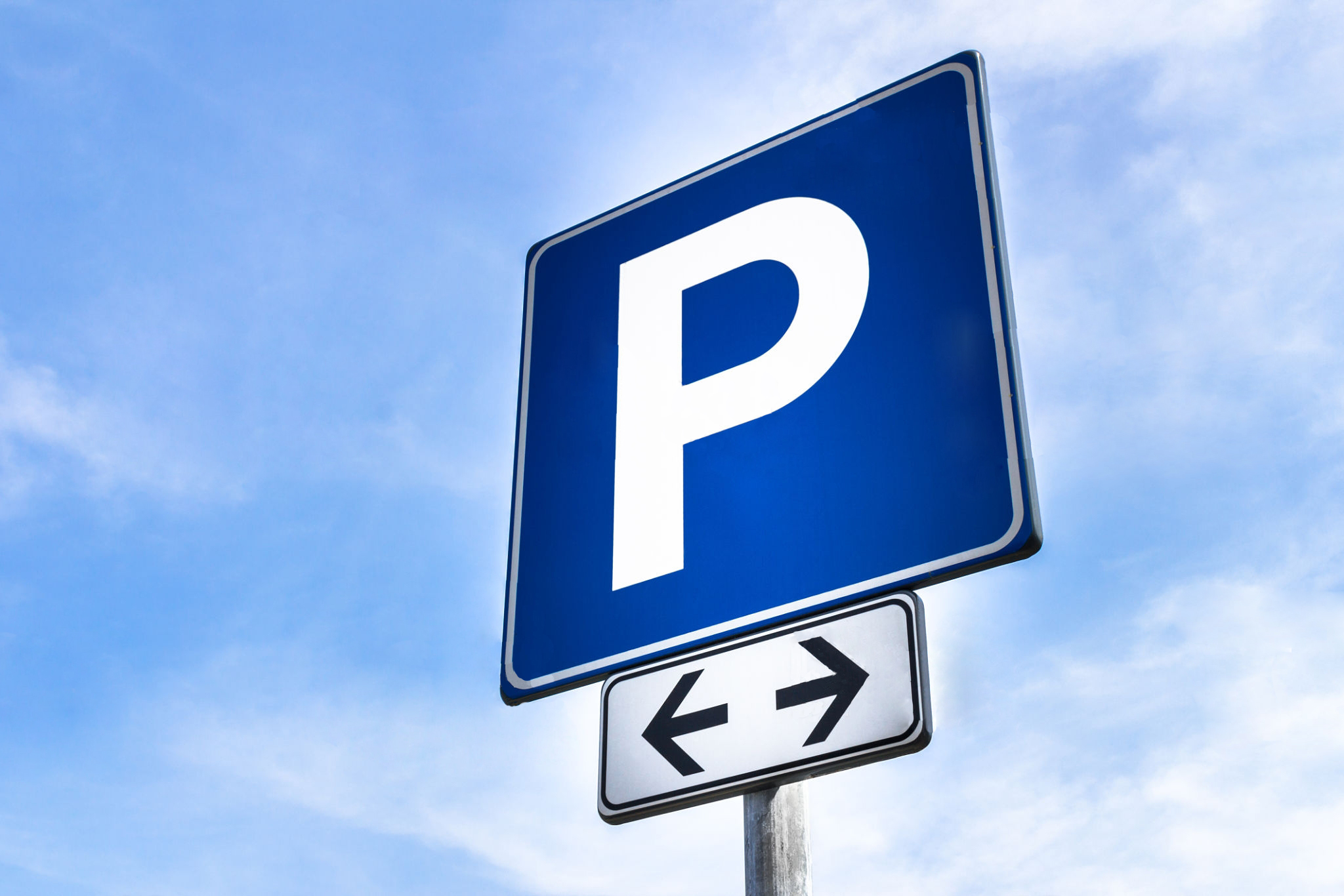 In the heart of St. Paul's Bay lies our convenient and great value car parking facility. As one of the best quality Malta hotels with parking, the Dolmen Hotel, St Paul's Bay provides a stunning city centre location on the Qawra Front, as well as a 400-space car park.
Special rates apply for our in house clients